The Club operates under the auspices of the city of Ottawa. Courts are located at the Grenfell Glen and Pineglen parks.
Two courts are located at each site featuring: automated external defibrillator, lighting for evening play,
well-maintained rubberized surfaces, toilets and a practice board at Pineglen.
Our club's enthusiastic executive organizes many activities throughout the season, such as fun tournaments,
regular weekly games, and clinics. The season closes with a club championship and BBQ.
Various doubles leagues (women, men and mixed) are arranged and compete against other city leagues.
Our club pro is available to provide lessons, clinics and various junior programs.

2023 Glens Tennis Club Championships
Open singles champion: Jason Gao
Open single finalist: Jin Xu

Open doubles Champion: Ariel Liu & Alex Zhang
Open doubles finalist: Marc Zucker & Arthur Cuenco

Please find more info on Championships page.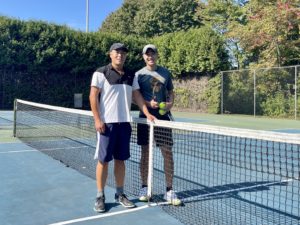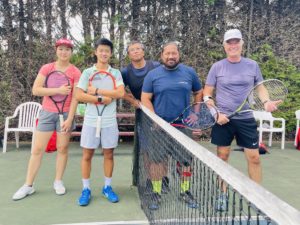 Register online HERE by logging (returning members) or creating an account (new members), and selecting the membership type.

Payment is made by e-transfering funds to: glenstennisclub@gmail.com. Your membership will be activated after your payment has been received so that you can start to use the online booking system.